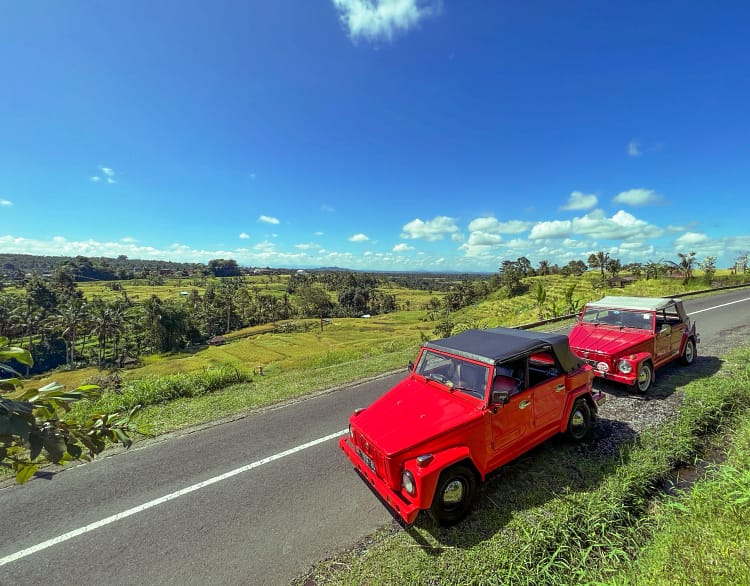 Step back in time and experience the enchantment of Bali's pristine nature aboard a vintage VW tour. Leave the modern world behind as you embark on an unforgettable journey through lush jungles, scenic landscapes, and hidden gems.
Climb into the classic charm of a vintage VW and let our knowledgeable guide take you off the beaten path, revealing the island's best-kept secrets. Cruise along winding roads, passing emerald rice terraces, cascading waterfalls, and sacred temples, immersing yourself in the breathtaking beauty that surrounds you.
Feel the cool breeze as you venture deep into the heart of Bali's nature, encountering exotic flora and fauna along the way. Uncover the serenity of hidden spots, where time seems to stand still, and capture moments that will forever be etched in your memory.
Our vintage VW tour offers a perfect blend of nostalgia, adventure, and connection with nature. Join us for an extraordinary voyage, where the charm of Bali's natural wonders and the classic allure of a vintage VW combine to create an unforgettable experience.